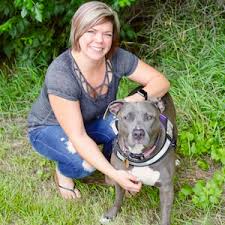 HOPE Child & Family Counseling
Hanah joined HOPE Child & Family Counseling in September 2016. She received her Bachelors Degree from Northern Illinois University in Psychology. Hanah completed her Masters in Social Work (MSW) at George Williams College and is a licensed clinical social worker (LCSW) in both Illinois and Wisconsin. She is a certified alcohol and other drug counselor (CADC). Hanah worked primarily with substance abuse and mental health for 7 years prior to joining HOPE. She has experience working with adolescents, adults, and families in areas including substance abuse, co-occurring disorders (trauma, anxiety, depression, ADHD, anger management, etc). She also has experience with individual, family, couples, and group therapy. She has training in Dialectical Behavior Therapy, Cognitive Behavior Therapy, Play Therapy, and Brainspotting. Hanah currently works with individuals of all ages and enjoys working on using mindfulness to help develop life skills in order to create a life worth living.
She also has a therapy dog, Luvie who has been certified through Therapy Dog International (TDI). Luvie helps to increase happiness, calmness, and overall emotional well-being both in session and throughout the office.
Level of Training
Brainspotting Phase 1
Brainspotting Phase 2
Brainspotting Phase 3
Brainspotting Phase 4
Brainspotting Phase Master Class
Certified Brainspotting Therapist
Certified Brainspotting Trainer
Brainspotting Advanced Trainings
Certified Brainspotting Consultant