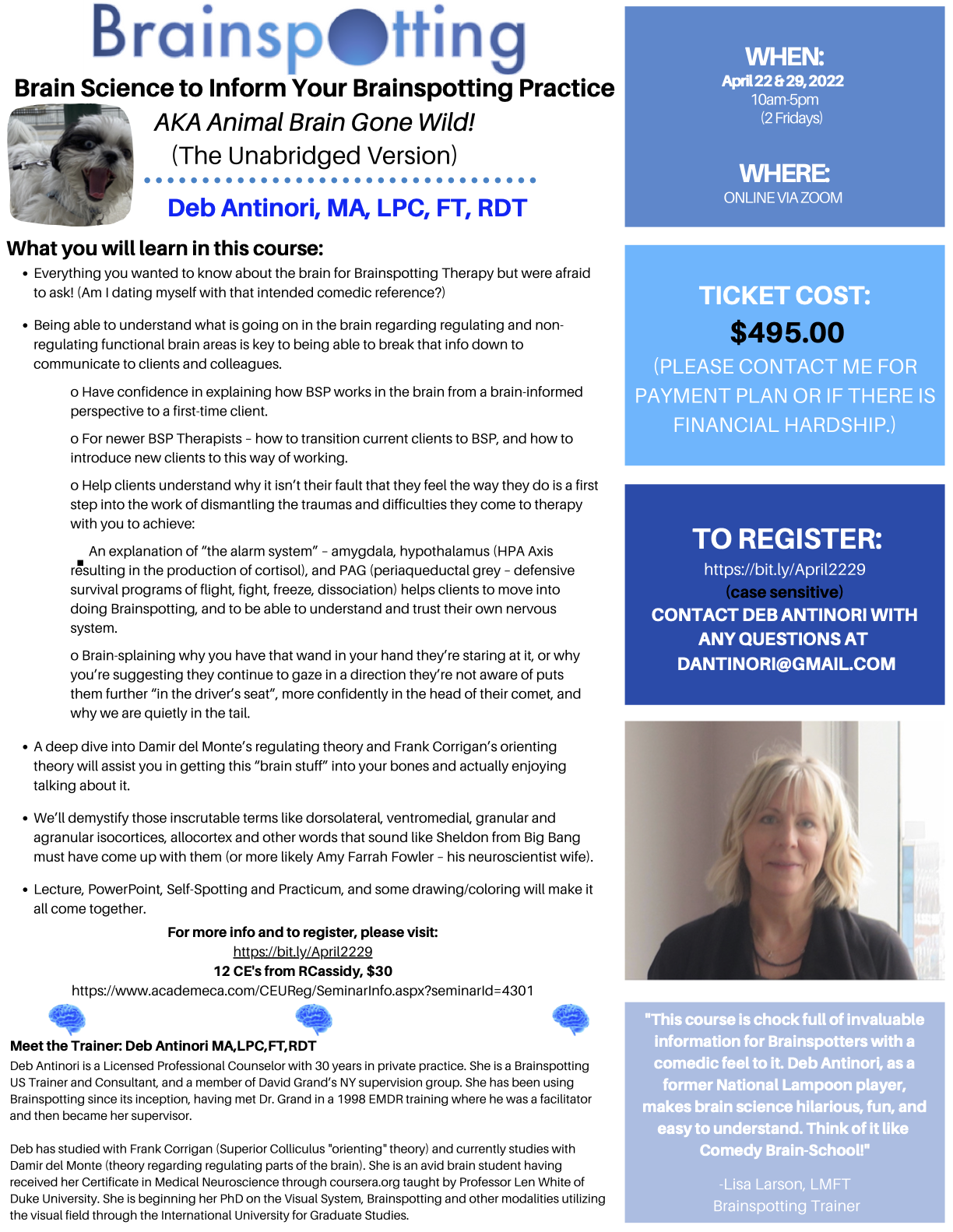 Brain Science to Inform Your Brainspotting Practice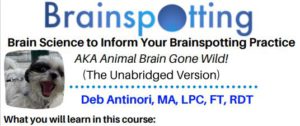 12 total hours and CE's between 2 Fridays, April 22 & 29, 2022 – remember it's Eastern time US & Canada – 10am-5pm.
Learn some brain basics important for BSP therapists to know and for your clinical practice with clients.
Dive into the 2 current theories of what is going on in the brain during BSP therapy – Frank Corrigan's Midbrain-Superior Colliculus Theory, and Damir del Monte's Regulating Middle Prefrontal Regions/Regulation Theory.
We will explore what all this brain info means for your clinical practice, for Limbic Countertransference, in explaining BSP to new and current clients as well as non-BSP colleagues.
We will do some neuroscience-experiential exercises framed by what you are learning and already know about the brain-body system.
Bring your curiosity, come to learn, to have fun and laugh some, and to join in collegial inquiry into the brain and visual field phenomenon in BSP Therapy!!
Please email me for any specifics – 908 507-4254
First link on this calendar is my website with more details about the training – go to the Brain Training and Brain Study Group menu option.
Second link is to register. Third link is for 12 CE's through RCassidy.