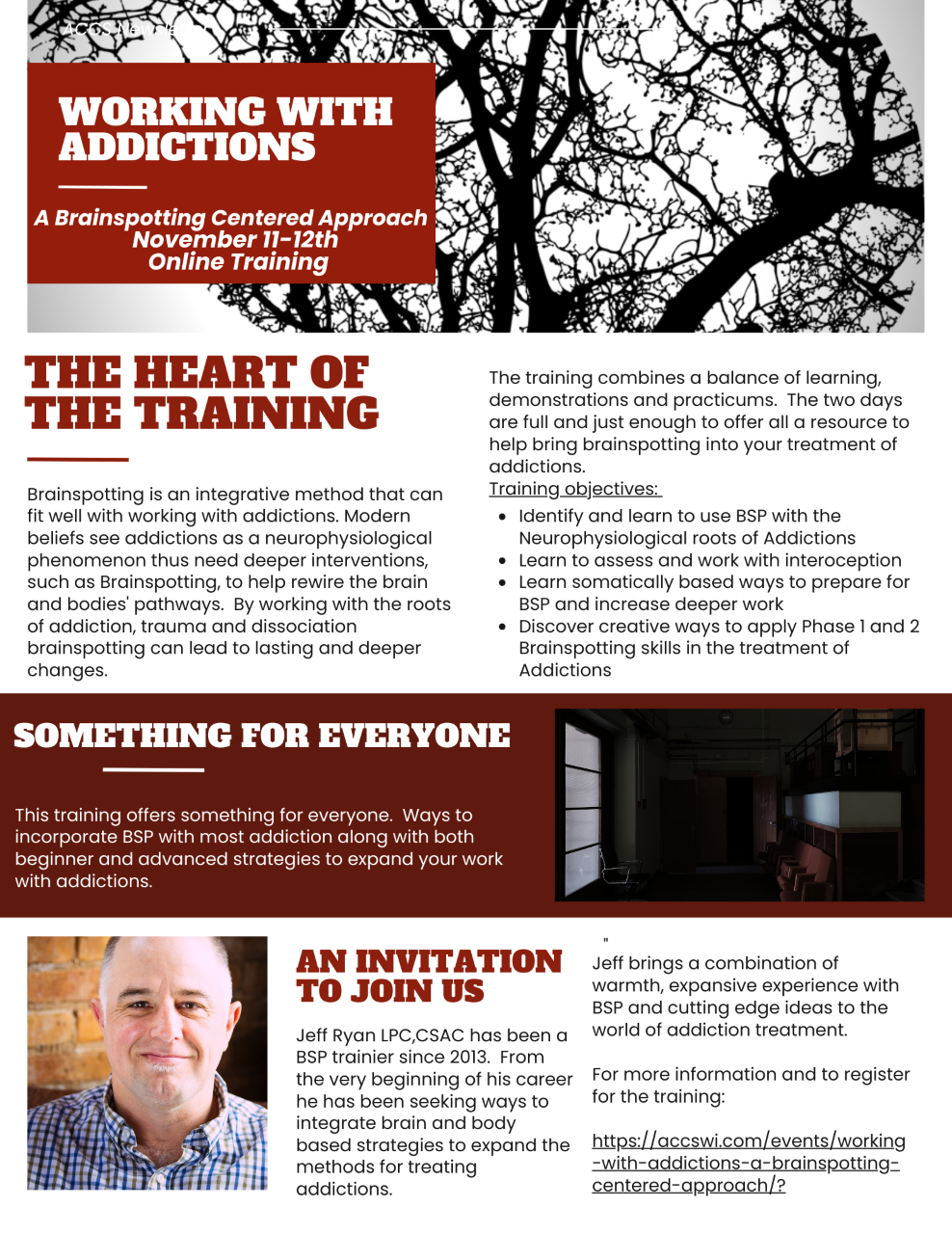 Working with Addictions – A Brainspotting Centered Approach
Brainspotting is an integrative method that can fit well with working with addictions. Modern beliefs see addictions as a neurophysiological phenomenon thus need deeper interventions, such as Brainspotting, to help rewire the brain and bodies' pathways. By working with the roots of addiction, trauma and dissociation brainspotting can lead to lasting and deeper changes.
The training combines a balance of learning, demonstrations and practicums. The two days are full and just enough to offer all a resource to help bring brainspotting into your treatment of addictions.
Training objectives:
Identify and learn to use BSP with the Neurophysiological roots of Addictions

Learn to assess and work with interoception

Learn somatically based ways to prepare for BSP and increase deeper work

Discover creative ways to apply Phase 1 and 2 Brainspotting skills in the treatment of Addictions